Pair your Zepp Sensor via Bluetooth
Connect your Zepp Sensor with your iOS or Android device
Connecting the Zepp Sensor to your Bluetooth enabled device is quick and easy. To begin, charge your Zepp Sensor for 2-3 hours to ensure a full charge. Next, turn on your sensor by pressing the side of the multi-function button and holding for four seconds. A running LED light will indicate that the device is on. If you are having troubles turning the device on, Click Here for a detailed video on how to power the device on.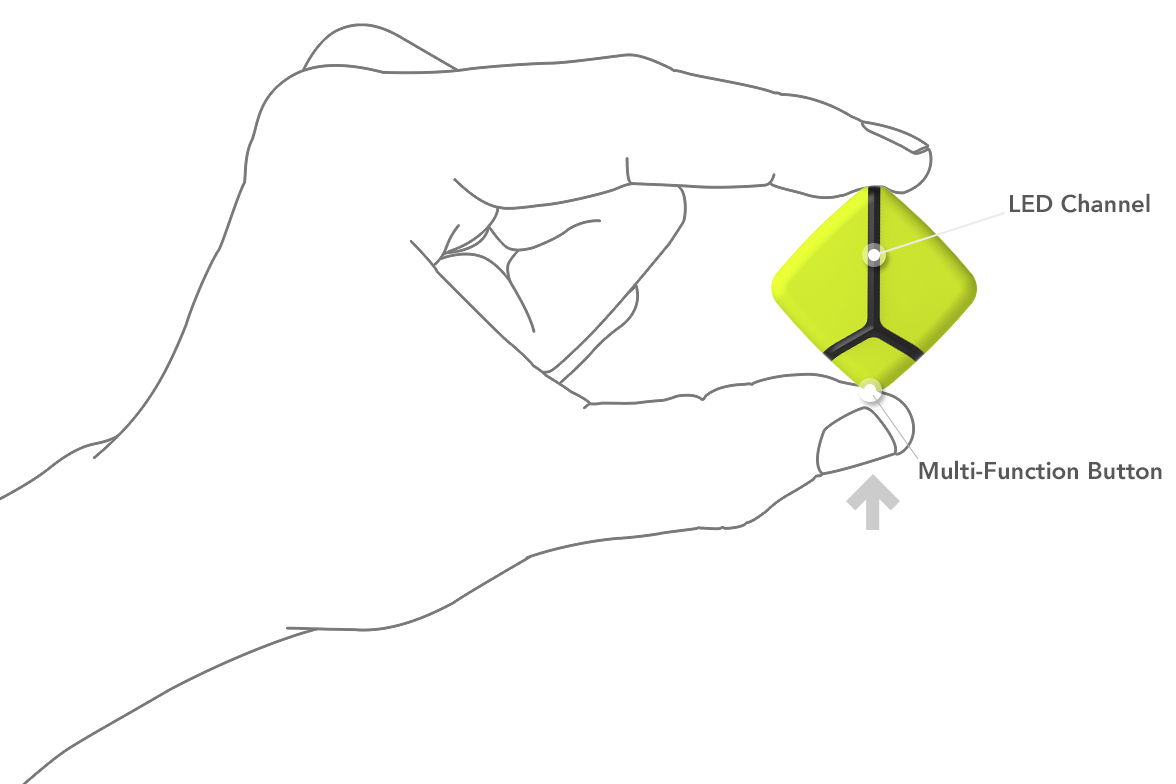 Now you're ready to begin the pairing process. Select the Settings icon and then select Bluetooth. If Bluetooth is not enabled, turn it on. If you are using an iOS device, it will automatically search for "Zepp." If you are using an Android device, you will need to select "Scan" located at the bottom of the bluetooth screen to locate the Zepp sensor. This may take up to 15 seconds. Once found, tap on "Zepp". If prompted to enter a PIN to successfully pair, simply press "OK" or "Accept" and continue. No PIN is required to pair the Zepp Sensor. It will take a few moments for the sensor to pair with the device. When paired, it will show Zepp "Connected".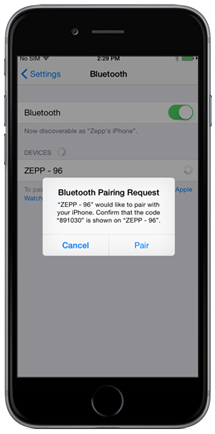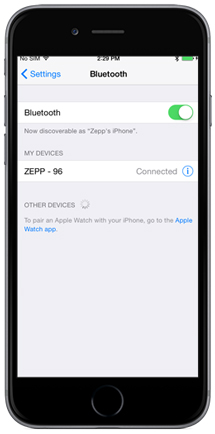 From this point on, your iOS or Android device will automatically pair with your sensor. Unless you turn bluetooth off or unlink your sensor by selecting "Forget this Device," located in your bluetooth settings, you will not need to pair the device when you turn on your sensor.
NOTE: Bluetooth technology only allows for your Zepp sensor to be paired to one device at a time. If you are using multiple devices, make sure that the device is properly paired and that Bluetooth is turned off on all other devices or unpaired.