Play Tracking Overview
Play Tracking Mode provides a graphical representation of your shot types. You are able to view your number of serves, backhands, and forehands as percentages or numbers of your overall shots. In addition, you can view where on the racket you are making contact with the ball using the sweet-spot analysis function!

Click Here for information on how to capture a session with the Zepp sensor.
Once your swings are transferred into the app, you will be able to view each shot type as a percentage of your overall shots. To view each shot as a number of your overall shots, click on the bottom right icon.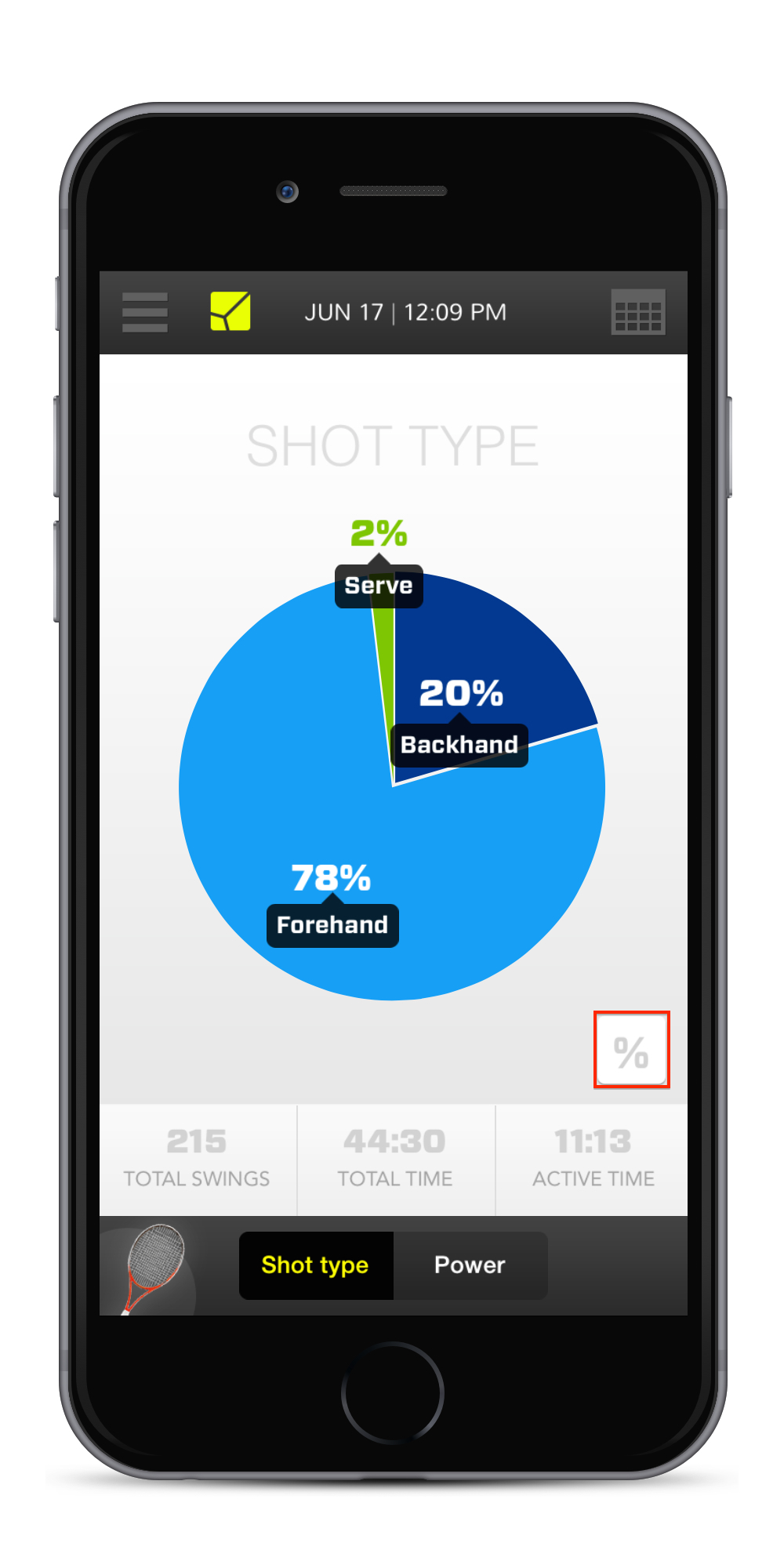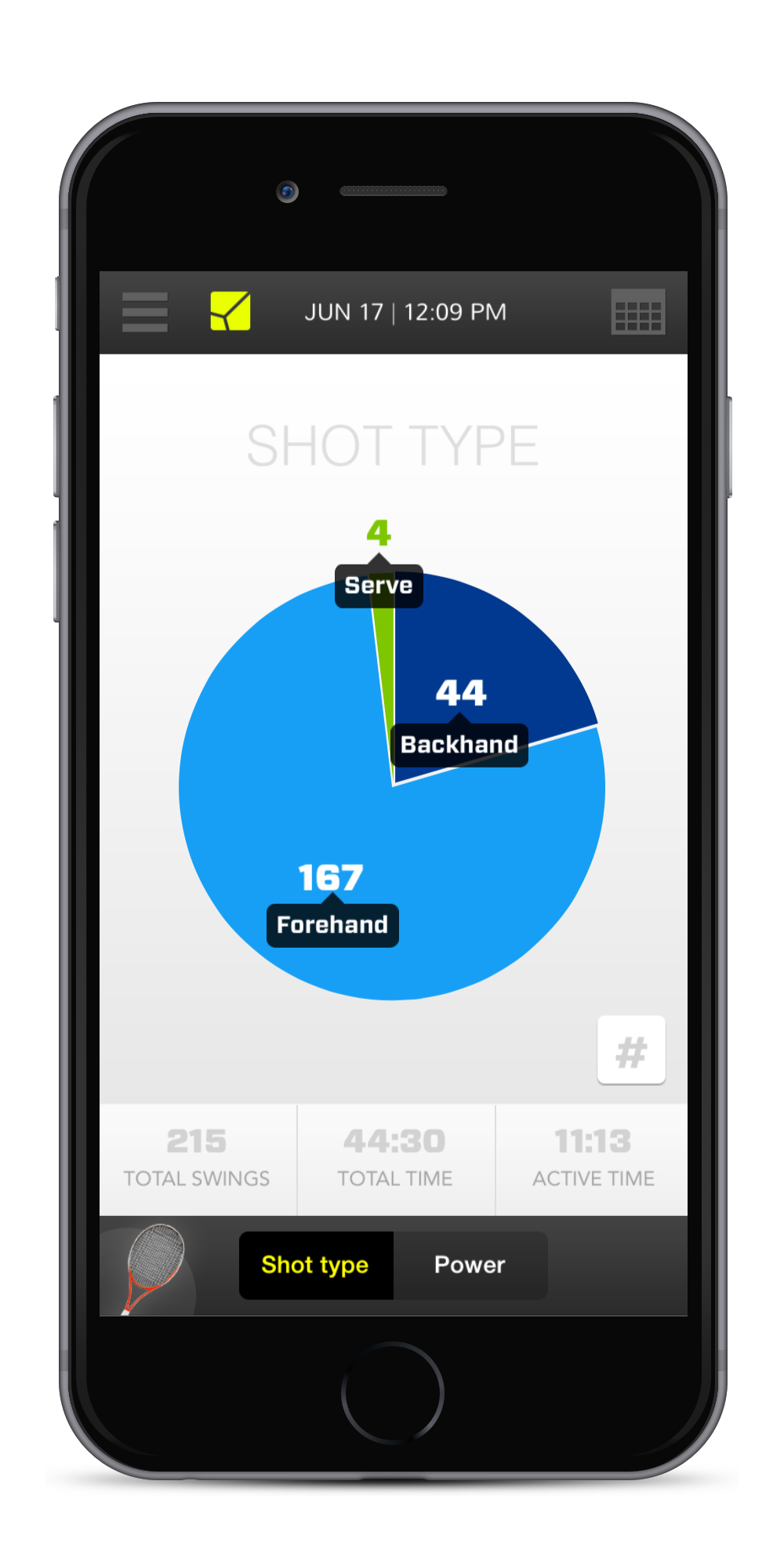 To drill down into shot spin for forehands and backhands, tap on the respective section in the graph. Here you are able to see which percentage or number of forehand shots were Flat, Topspin, and Slice. To view Sweet Spot, select the racket icon below. From the Sweet Spot Screen, you can differentiate between Topspin, Flat, and Slice by selecting the specific category on the top of the screen.