old_Share a Swing via Email or Social Media
In the app, you have the ability to share individual swings via email and social media sites. Once you find a swing that you would like to share, view the replay of the swing. When viewing the swing from the 3-D or Dashboard view, tap the three horizontal dots located in the bottom right corner. Tap "Share" and select how you would like to share the swing.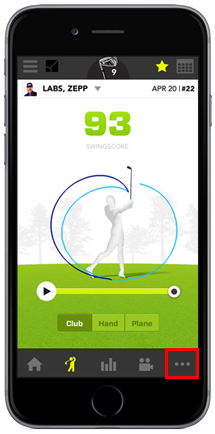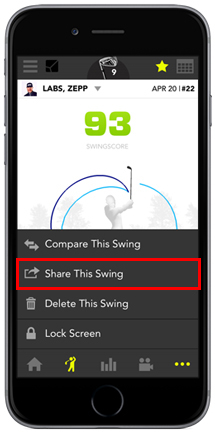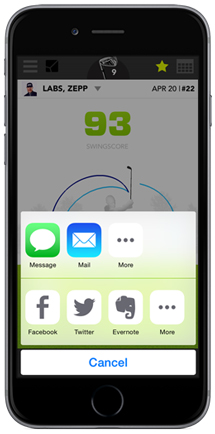 The following is an example of a sharing a swing. When a swing is shared, a screenshot of the 3D swing is seen on the left, and the Dashboard view displaying metrics for the swing is seen on the right. Users are currently not able to share a video recording of their swing.