Capture a Swing
Prior to use, we recommend fully charging the sensor which takes 2-3 hours depending on the output of your power source. The sensor is fully charged when the LED light rotation on the charger shows all 10 LED lights fading in and out as shown below.


Removing your Zepp sensor from the charger will cause the sensor's LED lights to disappear down to one blinking LED, followed by the sensor powering down. Once the sensor powers down, do the following in order to begin capturing your swings:
1) Download the Zepp Golf app in either the App Store (iOS) or the Google Play Store (Android).
2) Create your Zepp account by selecting "Get Started," or if you already have a Zepp account, tap "Log In" in order to sign in to your existing account.
3) Turn on the Zepp sensor on by holding the multi-function button for 4 seconds.
4) Pair the Zepp sensor to your iOS/Android phone or tablet via bluetooth.
5) Place the sensor into the golf mount and attach the mount to your golf glove.
6) Open the Zepp Golf app and you will see a sensor icon in the top corner of the home screen blinking yellow for up to 10 seconds, indicating that the sensor is connecting to the app. Once the sensor connects, the icon will become solid yellow, as shown below, and the app will prompt you to calibrate. Be sure that the sensor is stationary at the time of calibration to ensure the sensor successfully calibrates.
​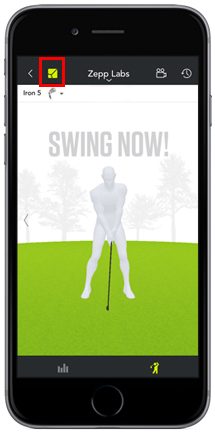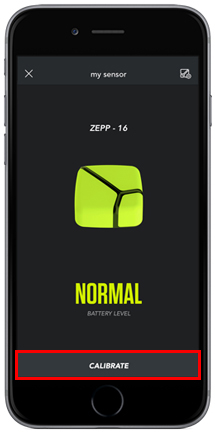 ​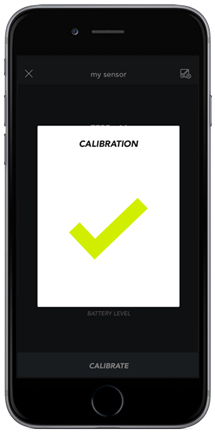 ​
​
7) Select the club you are using by tapping the club icon located in the top of the 3D view next to the calibration icon. If you only have one club set up within the app at the time of creating your account, the app will default to that club. Selecting the correct club is important because club length is essential to generating accurate speed readings.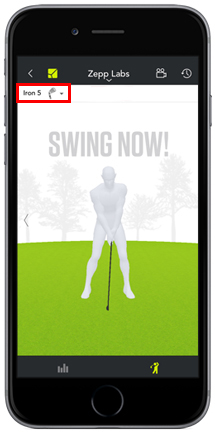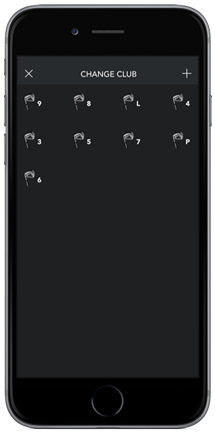 Once all of the steps listed above are complete, step up and swing! Each time you make a full swing the sensor will automatically capture your swing and replay all of the swing information into the app.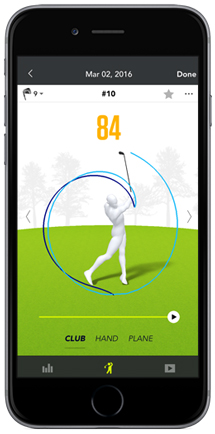 Having trouble capturing a swing? Click Here to contact our Customer Support Team and we'll help troubleshoot the issue!