Updating your Sensor's Firmware
When apps are updated in the App Store or Google Play, they will sometimes include a firmware update. Firmware updates will result in improved accuracy of the sensor and generally only take a couple minutes to complete.
In order to do a firmware update, go to your "My Sensor" menu in the app. There you will see a Firmware update notification. Make sure that your sensor is fully charged before updating the firmware, then tap on "Firmware Update" to start the process.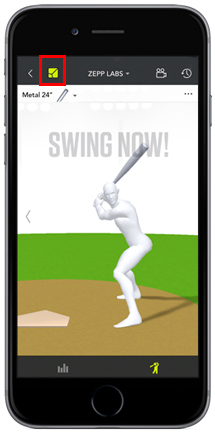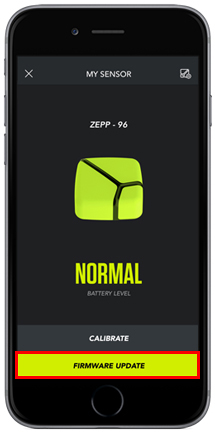 Tap on "Start" and the firmware will go through the process of updating. You will be provided step by step instructions on your mobile device's screen which should help complete the firmware update process.

The white LED light on the sensor will blink until the firmware update is done. Once the update is complete you will get a message on the screen letting you know the update was successful.

In addition, there are rare occurrences when a "forced" firmware update is needed in order to improve sensor functionality and provide a better user experience with the sensor. If this is the case, you will only see this notification in the 3D avatar screen and not the "My Sensor" menu. Tap on the "Start Update" button (as shown below) to start the firmware update process.