My History
My History is an overview of all of your entire swing history using Zepp Golf. To view your history, go to the Main Menu and select My History or tap the calendar icon located in the top right corner of the 3-D View. Review your swings over time by date, club, and favorites.

Swing History
The default My History screen provides an average of your monthly swing scores. To view selected swings by date, view by calendar, favorited swings or by club tap the filter by option in the top right corner of the screen. If you select the calendar view, the yellow dot means you have swings taken for that particular day.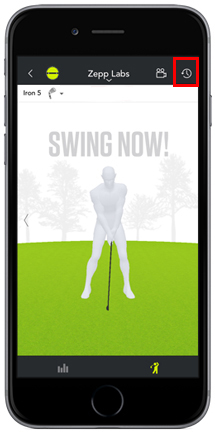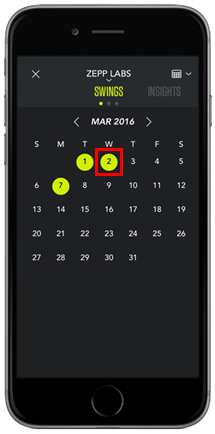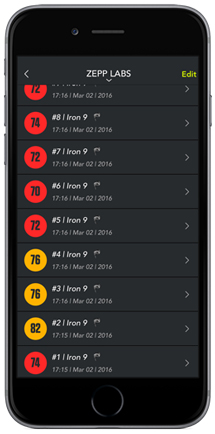 Club History
On this screen, you will find all of the clubs that you have added to the Zepp Golf app. Each club which which you have captured at least one swing will have a Swing Score displayed by it. Tapping a club will allow you to view all swings made with that club.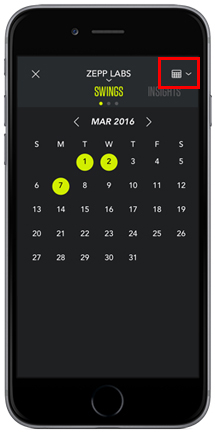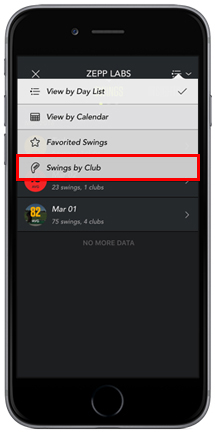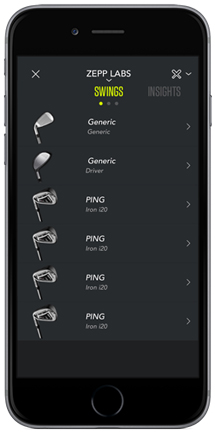 Favorited Swing History
This is where you'll find all of your swings that have been favorited. Each club that has a favorite swing will be in your favorite swing list.