Video Swing Analysis
Using your mobile device you can record a video to analyze a swing. There are two modes for video capture – manual & auto (w/ sensor only). From the training menu tap on "Video Swing Analysis" tap on the settings gear icon. Choose
whether you would like to see the framing guide,
to use a countdown timer (manual mode only), dominant hand of the batter, and perspective. Once you've chosen your settings you're ready to record a swing.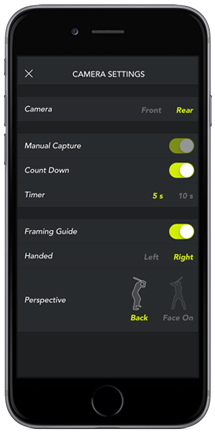 Auto Mode

(
only available with sensor connected in the app
)
In the video view align the framing guide to the batter. The app will indicate that it's ready to record a swing when you see the word "Detecting" in the upper portion of the screen. Align the batter into the framing guide of the app and instruct the batter to take a swing. The app will automatically detect when the swing is taken and save it in the app. The app will also capture the 3D swing and metrics from the sensor (viewable in the Dashboard).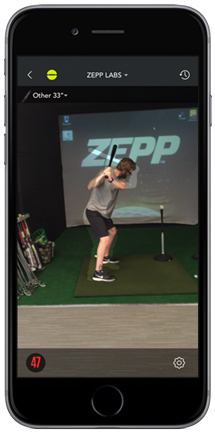 Manual Mode
To capture a video in Manual Mode align the batter with the framing guide and press the record button. The app will record five seconds of video and automatically save it in your History.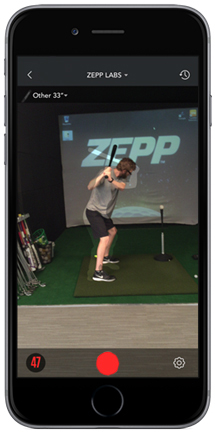 Each recorded swing is saved in the cloud (when connected to wifi or 3/4G) and can be reviewed from your history.
​
FAQs
Does the batter need to fit within the framing guide?
No, the stance of the batter does not need to change to match the guide. Use the framing guide as a measure of distance from the mobile device to the batter. As long as the batter is within the camera view the swing will be captured.
How much space videos take up space on the mobile device?
​


Each swing will take up approximately 5 MB of memory.





Why isn't there any sound when watching a recording playback?



The app was designed to not record sound when capturing swing footage.