Day Reports
Day Reports provide you with detailed analysis on your swing sessions and how you're performing against your goals each day you capture swings. Additionally they are a way for you to review all tagged swings by Hit type, Hit direction as well as see average Ball Exit Speed and Power Score for users using a 3rd party radar device. Click Here for more information on how to view a Day Report for a player.

To access a Day Report from the 3D swing screen, select the history icon. Tap on the day that contains the swing data you want to review the report for. On the top you will see "Day Report." In your Day Report you will be provided with your Average Bat Speed, number of swings, number of bats used, and an overview of general stats for the selected day - bat speed, vertical and horizontal angle at impact. Tap the bar graph next to a metric to get swing-by-swing stats.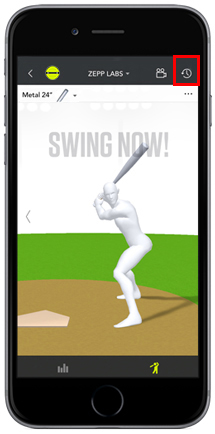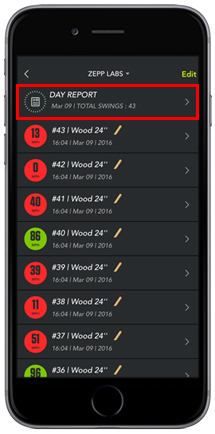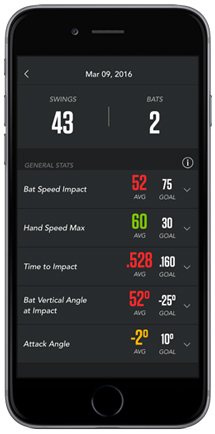 Share your Day Reports
Want to share your Lab Report with your coach or friends? Click the share icon on the top right of a selected Lab Report.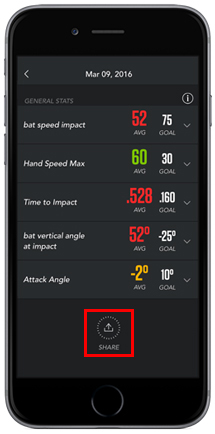 Day Report FAQs
How often are Day Reports updated?
Day Reports are created once a swing is captured for a given day. All swings that you take during that day will be recorded in that specific Day Report.
Can I get detailed Day Reports for each bat?
At this time, Day Reports do not provide individual bat statistics. As we continue to develop and improve Day Reports we will consider adding this feature. In the meantime, you can view your bat speed for each bat in My History.