Adding and Managing Bats
Customizing your bat to the appropriate length and weight is important for obtaining the most accurate swing measurements. Currently, we have a select number of bat brands in our database that you may choose from. If your bat's brand is not in our database, you can always add your bat under the generic make as well.
With Zepp Baseball, you can customize and add bats your different bats in two areas of the app.

Managing Bats via the Profile Screen

From the 3D View, select the Profile screen by tapping the Profile icon in the bottom-right corner of the app. From here, scroll down and select "Bats" to open your bat options. To add a bat, tap the "+" icon in the top right corner of the screen. Choose your bat type, model, weight, and length followed by selecting "Save" at the bottom of the screen to add the bat to the app.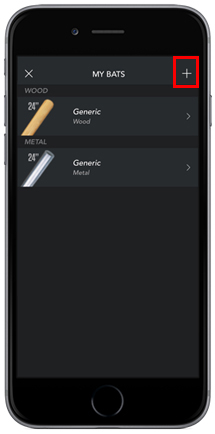 This is also the section of the app used to delete existing bats. When viewing the current bats in the app, simply swipe left on the bat you wish to delete and tap the red "Delete" option to remove the bat from the app. Alternately, you can tap on a bat in the list to view its details, and then tap the "trash can" icon in the top-right corner of the screen to delete the bat.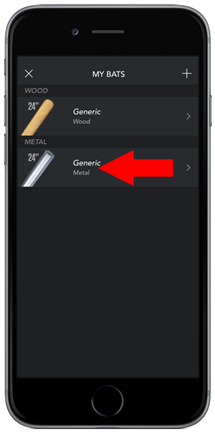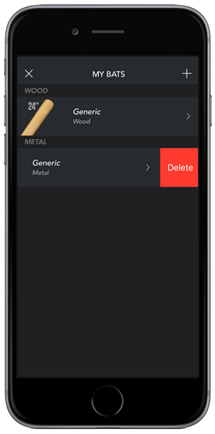 Adding a Bat from the 3D View

When in the 3D View, select the bat icon located at the top of the screen to open the list of all bats added under the currently selected player's account. From here, select the "+" icon in the top-right corner in order to add a new bat for the current player. This is the recommended way to add bats when an account has multiple players in it's roster, since players who have synced their own account with their player profile in the coach's account are unable to add bats from the "Players" section within the coaches account.