Recommend My Focus
If you don't know where to start your training, let Zepp help you pick the right training plan for you! Simply take 10 swings, and Zepp will suggest a training plan geared towards your swing based on your results.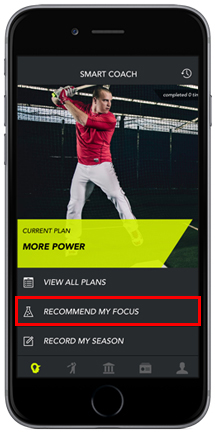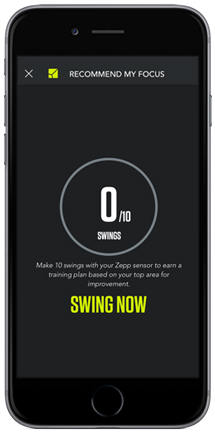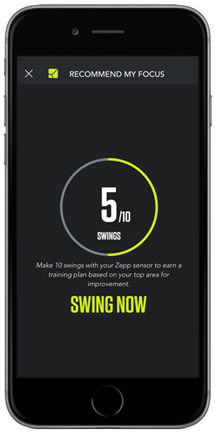 After you take your swings you are given an overall score (from 1 - 100). There are 5 key swing analytics that we base the score on: Bat Speed, Hand Speed, Time to Impact, Bat Vertical Angle At Impact, Attack Angle.
When a score is green, you are close to your goals. A yellow score means that you need to improve slightly to reach your goals, while red means that you need significant improvement.